The LED hand held spot lamp only uses 1/3 of the power consumption of the 1520. It has a compact size and light weight, and is comfortable to hold even for long periods.
The LED spot lamp comes with a spiral plug-in cable (which can stretch up to 3.5m) and a DT connector, which allows a custom cable to be fitted to suit your own requirements.
LED hand held spot lamp is supplied with a HELLA carry bag and battery clips to power socket adaptor.
To find a HELLA reseller near you, click here.
Rollover/tap the icons below for further details:

LED Technology

12 Volt
Suitable only for 12VDC applications.

UV Resistant
HELLA New Zealand LED lamps are designed to withstand harsh environmental conditions and will tolerate long term exposure to high UV levels without fading or embrittlement.

5 Year Warranty
This LED based lighting product carries a 5-year warranty covering faults in materials, components or workmanship. Please refer to HELLA's full terms and conditions.
Options
Specifications
| | |
| --- | --- |
| Voltage | 10-16 V DC |
| Power Consumption | 35W |
| Light Output | 1350 lumen |
| Cable Length | Up to 3.5m |
| Lens Material | Polycarbonate |
| Weight | 370g (without cord) |
| Compliance | |
Outline

LED hand held spot lamp with cable and plug. All dimensions in mm.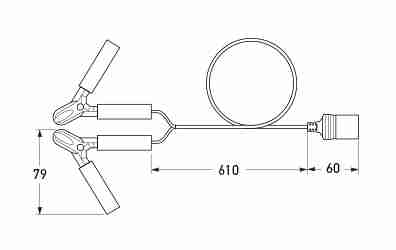 Adaptor. All dimensions in mm.
Light Output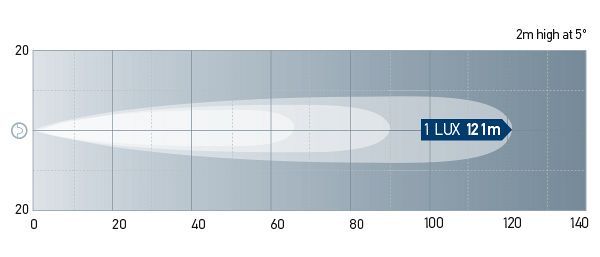 Beam Pattern: 1520LED Long Range.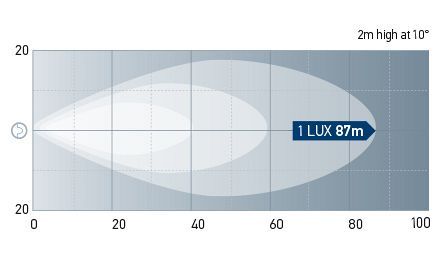 Beam Pattern: 1521LED Medium Range. One Lux represents the intensity of the light of a full moon (under clear atmospheric conditions) or just sufficient light by which to read a newspaper.