Back
Subscribe to Hella News
NEW K-LED Nano Flashing Amber Beacon
26 July 2022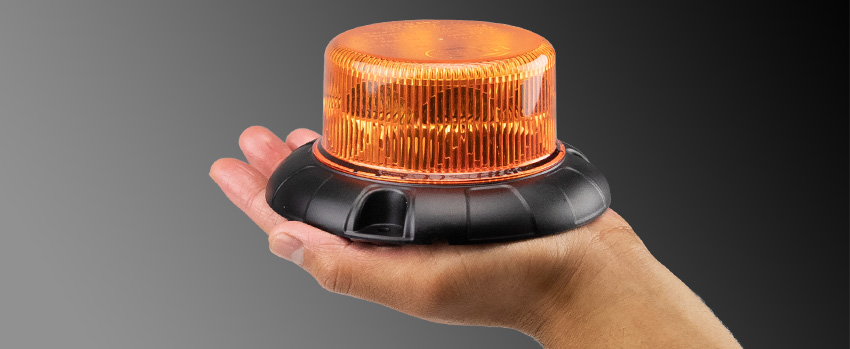 ANNOUNCING THE K-LED NANO
FLASHING AMBER BEACON

The K-LED Nano is the smallest beacon in the HELLA range to date.
Despite its compact design, it achieves J845 Class 1 certification through an attention-grabbing warning effect, with its flashing, long-range amber light signal. The beacon is insensitive to vibrations and shocks, thanks to the energy-efficient, long-life LED technology. Advanced LED technology also means the warning signal is generated without moving parts. The robust housing and the impact-resistant light dome are both waterproof and dustproof. The beacon is available as both a variant for fixed mounting, and for flexible pipe socket mounting with a vibration‑damping base plate and automatic reset.

To find a HELLA reseller near you, click here.