DuraLED® Combi-S White 50 LED Lamp
DuraLED® Combi-S white 50 LED lamps are an extremely powerful source of white light and offer a safe, energy efficient and reliable alternative to incandescent and fluorescent lighting with an easy to install, surface mount design.
These high tech, low profile lamps are available in two light patterns, Spread and Wide Spread, to suit a variety of uses including engine rooms, storage lockers or other heavy duty applications where reliability cannot be compromised. Each lamp is completely sealed, UV, impact and shock resistant ensuring an ultra-long service life.
Multivolt™ circuitry provides constant illumination and circuit protection from 9-33V DC, even under severe voltage fluctuations. DuraLED® Combi-S white 50 LED lamps also carry ISO Ignition Protection approval for safe and certified installation when lamps are located near flammable gas sources.
HELLA DuraLED® Combi-S white 50 LED lamps offer class leading energy efficiency, unmatched durability and are a total 'fit and forget' solution.
'Fit & Forget' by Design is a HELLA no compromise philosophy and commitment to design for long-term durability and safety.
To find a HELLA reseller near you, click here.
Rollover/tap the icons below for further details:

Fit and Forget
Fit and Forget by Design means every aspect, material and component of this lamp has been carefully chosen to ensure longevity in the most demanding environmental conditions.

Multivolt™
Multivolt™ for optimum performance in 12 and 24 volt systems.
50 LED

UV Resistant
HELLA New Zealand LED lamps are designed to withstand harsh environmental conditions and will tolerate long term exposure to high UV levels without fading or embrittlement.

5 Year Warranty
This LED based lighting product carries a 5-year warranty covering faults in materials, components or workmanship. Please refer to HELLA's full terms and conditions.

Made in New Zealand
Options
Specifications
Mounting

Two hole surface mount with mounting bushes supplied.

Voltage

Multivolt™ for optimum brightness at input voltages from 9 to 33 volts.

Power Consumption

<12W

Protection

Reverse polarity and transient spike circuit protection

| | |
| --- | --- |
| IP 6K7 | (Protection against dust and temporary water immersion) |
| IP 6K9K | (Protection against dust and high-pressure/steam jet cleaning) |

Cable Length

Pre-wired with 2.5m of sheathed multi-core cable.

Compliance
Outline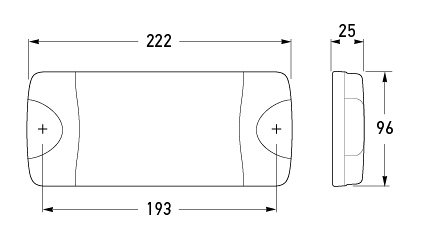 All dimensions in mm.
Light Output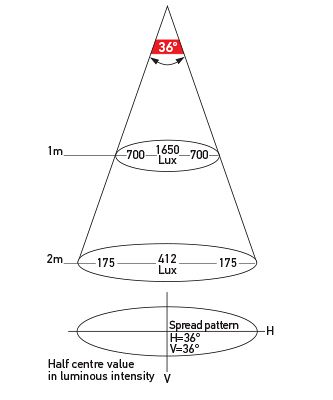 Illumination Chart: P/N 2JA 980 629-001 - Spread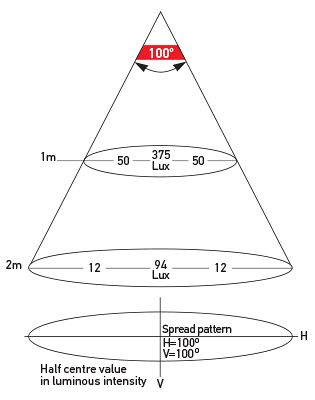 Illumination Chart: P/N 2JA 980 629-501 - Wide Spread