Back
Subscribe to Hella News
Say Hello to HELLA Tech World
01 August 2014
In keeping with our commitment to industry leading engineering support, HELLA TECH WORLD is a specialist knowledge portal for garages that is free to use.

Featuring practical advice, technical documents and illustrative videos, HELLA TECH WORLD offers vehicle specific diagnostic and repair advice for over 1,100 popular vehicle makes and models.

Centred around an integrated Know-How Tool, this online training tool provides detailed technical background knowledge and realistic 3D images to expand your knowledge of HELLA's core fields of expertise – lighting, electrics, electronics, thermal management and diagnostics.
For your convenience, the portal's content is searchable through a specially developed, Google-powered search engine to ensure that reliable engineering information is never more than a few mouse clicks away.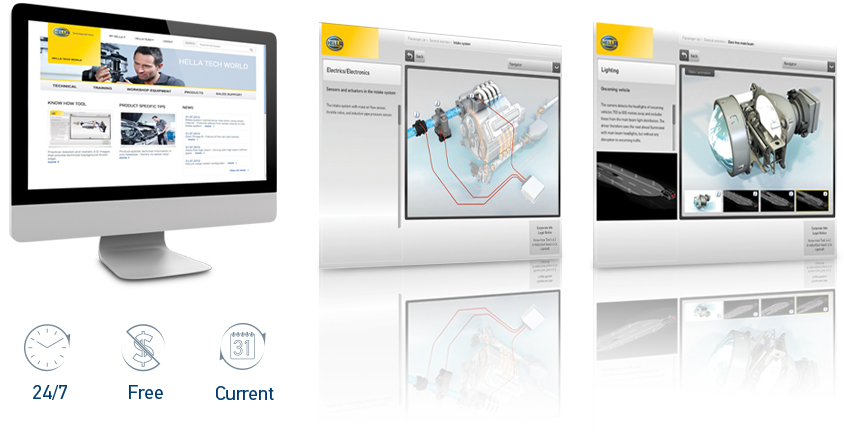 HELLA TECH WORLD has been developed to be the ultimate technical resource for HELLA products, but we are also pleased to say that the project has been extended to include data for products produced by the company's joint venture partners. HELLA TECH WORLD is a rapidly developing project, so be sure to sign up to our online newsletter to keep up-to-date on the latest additions to the portal.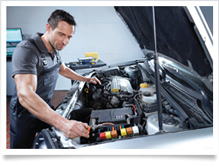 Vehicle-specific repair information
We support automotive garages with vehicle-specific diagnostic and repair information related to a variety of fault symptoms – and covering all of HELLA's core competency areas!

Technical Product Information
Prepared by experienced technicians: we have collected our technical information on HELLA products and specific vehicle systems right here for you.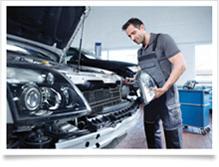 Technical Literature
To assist you, HELLA has compiled a number of practical manuals containing comprehensive basic know-how and solutions to damage problems, right down to explaining the functionality.
Technical Videos
As assistance or training for your day-to-day work, in these short videos our experts show you in detail all the necessary steps for correctly repairing systems from HELLA's core competency areas.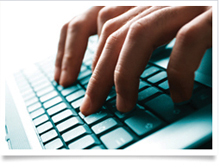 Practical knowledge
Practical information from the expert: installation instructions, technical brochures, filling capacity manuals, technical videos and much more–expertise for your garage.

HELLA's Online Training
Expand your knowledge with our interactive tutorial. Learn at your own pace about HELLA core fields
of expertise.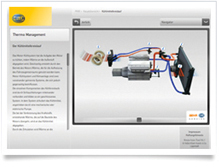 Know-how tool
Discover the comprehensive possibilities of our know-how tools – technical expertise combined with realistic 3D representations.
Sales support
A high level of customer satisfaction and better sales: we offer a wide range of assorted promotional materials that you can use to maximise customer loyalty.

More HELLA Tech World content is available to you FREE OF CHARGE here www.hella.com/techworld