Back
Subscribe to Hella News
HELLA New Zealand Lighting Systems Internship
24 July 2018
HELLA New Zealand has employed two interns with the support of R&D Career Grants from Callaghan Innovation. "The grant provides the perfect opportunity to employ freshly graduated engineering students to teach them how to adapt their University theory. Since the HELLA development team has mixed engineering disciplines, we were looking specifically for students with a good general mixture of engineering and scientific training to support our development teams" says Nigel Greig, Head of Development at HELLA.
HELLA's student interns were Arkady Edmunds and Zachariah Hernandez.
"It's a steep learning curve and a wide range of new knowledge needs to be grasped quickly. Fortunately other team members are there to answer questions. HELLA New Zealand is a fantastic company and I am very happy to be a part of it" says Arkady
When asked about his time at HELLA Arkady had the following to say:
What have you learnt during your time at HELLA New Zealand so far?
There are many things that have been learned but the main ones are listed here:
• The main project I have been given has to do with validating HELLA products that have been transferred to lead free solder. As a result I had to learn about various fatigue testing methods and fully traceable testing procedures and documentation which is surely likely to be useful working as an engineer in the future.
• Working with the electronics designers has given me an insight into the circuit design of HELLA lamps. I have been given an insight into controlling LEDs, circuit protection, methods of adapting the design to meet various industry standards and ways of ensuring the designs meet these standards. I have also been given a task of proving a design concept which had me learning about detailed switch mode supply operation and energy storage in capacitors as a function of applied voltage. On top of this I have been given an insight into adapting a design to make it manufacturable.
• HELLA New Zealand does not only design products in New Zealand, but manufactures them here also. As a result I had a unique opportunity to learn about what is involved in a large scale electronics production process and was given an in-depth tour of the factory.
• Working at HELLA also gave me an insight into how a large company operates in general.
• Random tasks that were given to me broadened my general technical knowledge.
• I also got to learn how to use the light laboratory equipment, EMC equipment and various fatigue testing chambers.
• Also working at HELLA makes it quite apparent that a quality product is ensured through rigorous testing before product release.
What's been the hardest part?
The hardest part of working at HELLA was the steep learning curve and the wide range of new knowledge that needed to be grasped quickly. Fortunately other team members were there to answer questions which made the challenge manageable.
Can you give an example of a problem you have been given and how you dealt with it?
The lead free validation project I have been given proved to be challenging due to the amount of new knowledge that I needed to take on and the restricted time frame. First, I gathered advice from my more experienced colleagues and used it to guide me through taking on the knowledge required to perform the testing and established how the testing was going to be carried out. Further I looked into how the testing process could be made more reliable and how I could speed it up as much as possible without compromising quality and worked to keep improving the process as I learned from performing the testing. As a result I have been able to work out an efficient testing process which is fully traceable and ensured that the work done is as efficient as possible which ensured that the project is moving towards completion as fast as it can. I also constantly updated the people in charge about the progress to ensure everyone involved is aware of the project status and therefore actions can be taken to aid project completion.
What were you expecting to take from the internship?
Practical engineering knowledge as well as general work experience. This is exactly what I got as I got given an insight into test engineering as well as design.
Would you recommend people to apply for internships?
Based on my personal experience my answer would be a definite yes. It's a great way to start gaining work experience where you are taught a lot in a short time and it looks good on your CV but if you get lucky, as many often do, you get a permanent placement with the company at the end. Internships are a great way to gain a wide range of practical and technical knowledge, work experience and creating long term friendships and networks.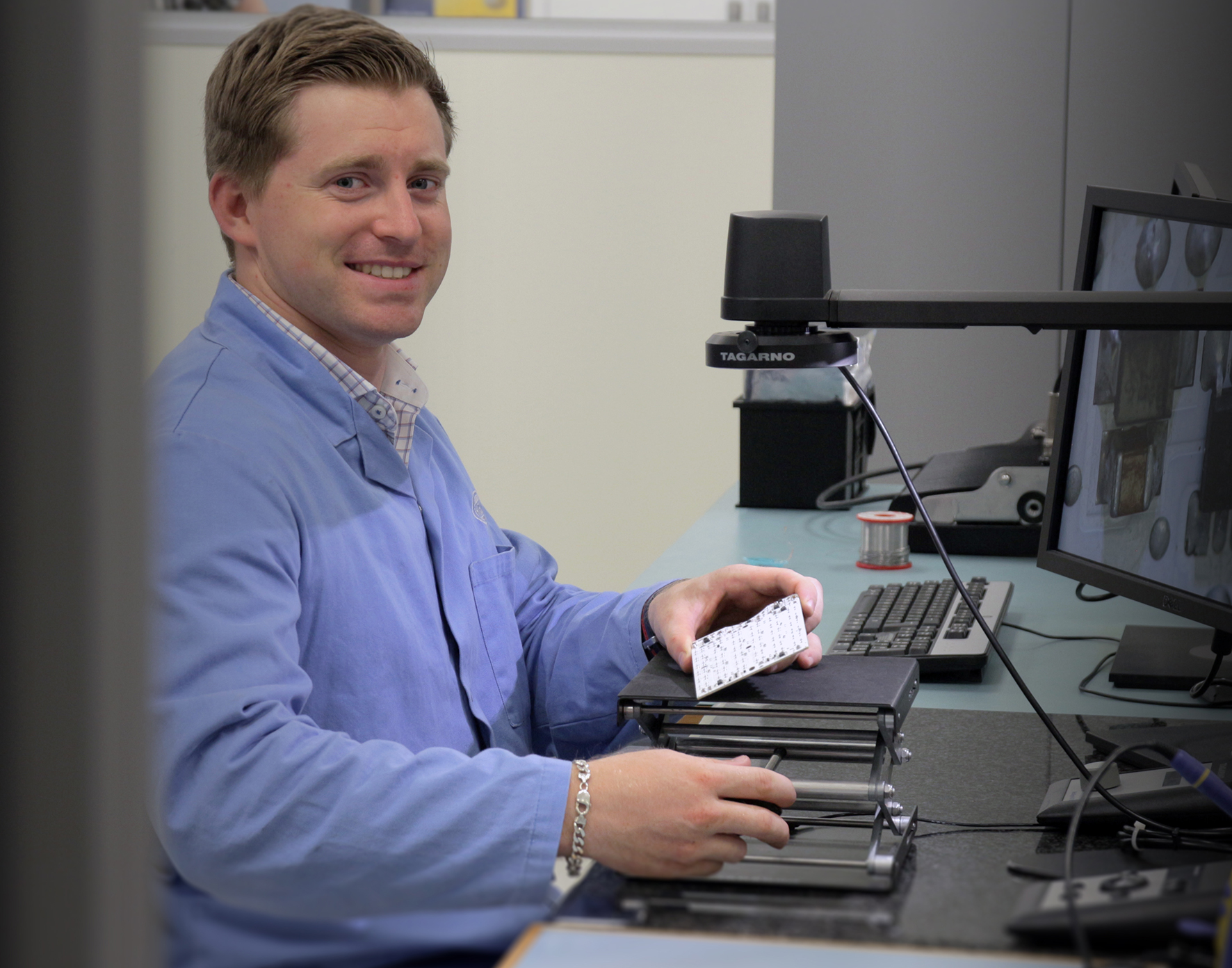 Answering questions about the internship Zachariah Hernandez had the following to say:
Why did you apply for the internship?
Initially I was informed of the program by a good teacher of mine at university and my course required the working hours. After knowing what I would be able to do in a company like this, and with the thought of immediately applying the knowledge I've gained from university made the application very appealing to me. Not many are given the chance to be involved in something as international as this, just a few weeks from finishing my last days of uni.
What is it like to work for HELLA New Zealand?
It's an eye opening experience of the entirety of the product life cycle. One day you'll be throwing things into hot ovens and shaking parts seeing when they break, one day you'll have to tackle issues that you and five other people can't think of solutions to, and one day you'll be fishing for extremely specific documents in a sea of information. Having to help design a product to become so robust that the company can proudly put a warranty on it is something that I believe would be unique to a select few companies, and these companies can be very hard to find. Even harder is finding a company that can back their claims! Being part of the change, being the voice for change, or showing the reasons for a change (at least a good one), while seemingly daunting, is a very good thing for everyone. Even when I don't know who or where to turn to, luckily everyone is involved with most things to the point where they can help or guide. The freedom of work is very appealing - at first I was quite scared of doing anything myself since I didn't know exactly how much I can do, but the freedom they give me when approaching an issue of sorts quickly changed my outlook on work.