Back
Subscribe to Hella News
HELLA Australia at the 2021 Brisbane Truck Show
18 May 2021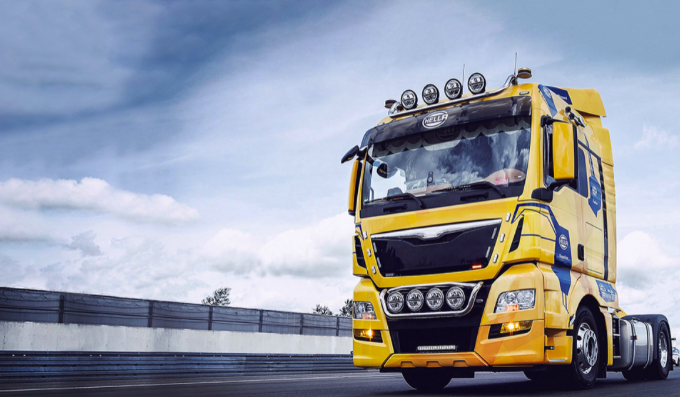 HELLA Australia returns to the Brisbane Truck Show in 2021 with a state-of-the-art array of signal and forward lighting solutions for truck and trailer manufacturers and operators.
It includes the customisable Shapeline range along with the Scangrip work and inspection lamp ranges and Mahle thermal management aftermarket products, distributed nationally by HELLA Australia.
"We will welcome visitors to our stand which is stacked with a broad selection of products aimed at the commercial vehicle market, both for original equipment manufacturers and aftermarket customers," HELLA Australia special original equipment naitonal manager Cameron Hoy says.
"One of the stars of our show will be the new, all-in-one, slimline, five-function DuraLED Combi-SR rear combination lamp that incorporates a built-in retro reflector, saving both time and money on installation.
"This makes the Combi-SR the ideal choice for vehicles with limited space to mount a separate reflector," Hoy says.
"HELLA is a significant supplier to Australia's trailer market with around 65 per cent OE coverage.
"This market is now wholly LED, with HELLA's 'Fit and Forget' engineering ensuring high levels of reliability and durability, with low current draw. The robust DuraLED Combi-SR tail lamp comes with an unrivalled lifetime warranty for the first fit," he says.
"HELLA has manufactured LED lighting solutions for 22 years, so we have a long track record in the technology, which we have continued to evolve into today's market offer. Just as mobile phones have evolved over the past two decades or more, so has our LED lamp programme, becoming more reliable and more durable, with advancing electronics, and impact-resistant and UV stable materials.
"They're impervious to truck-wash and other chemicals commonly used in the transport industry, so they won't breakdown or become brittle in typical Australian operating conditions.
"HELLA designs and builds its DuraLED Combi-SR in New Zealand and tests its products continuously in Australia's heat, dust and rough roads, arguably the harshest in the world, to ensure they deliver for our customers year after year," Hoy says.
In addition, HELLA is also displaying its range of optical warning system lamps. This includes the low-profile mini and micro LED lightbars, plus the 3 LED or 6 LED surface mount BST slim series lamps, ideal for owner-driver truck/trailer, tow trucks, compactors and general utilities vehicles. The BST surface mount series are easy to position on vehicles and use a common industry footprint.
The new K-LED Rebelution low profile amber warning "rotating" beacon with its new-look smooth optical light-guide pattern is also on display, marking a step-change from the flashing matrix pattern of old.
The HELLA Shapeline signal lamp series is a true innovation in vehicle lighting, for the front, side and rear of trucks and trailers. The range of lamps is integrated and customisable, melding LED lighting technology with premium three-dimensional designs in contour and form.
"HELLA Shapeline allows the vehicle or trailer builder or owner to add a variety of signal or marker lamps around the vehicle, providing a unique, customisable lighting signature," Hoy says.
In addition, the long-awaited LED Rallye 4000 lamp range makes its public debut at the Brisbane Truck Show.
"The Rallye 4000 has long been a stalwart of the HELLA range and the arrival of the LED Rallye 4000 will be warmly welcomed by a large portion of the truck driving market," he says.
HELLA Australia is the exclusive distributor of Mahle thermal management aftermarket equipment such as radiators, water pump kits, A/C compressors and Visco fan drives for trucks, and examples of the range suitable for European trucks will be on display.
Visit the HELLA stand at BTS in the main hall at stand 60 adjacent to the main entrance. For more information on the entire HELLA Australia product range, please visit www.hella.com.au.