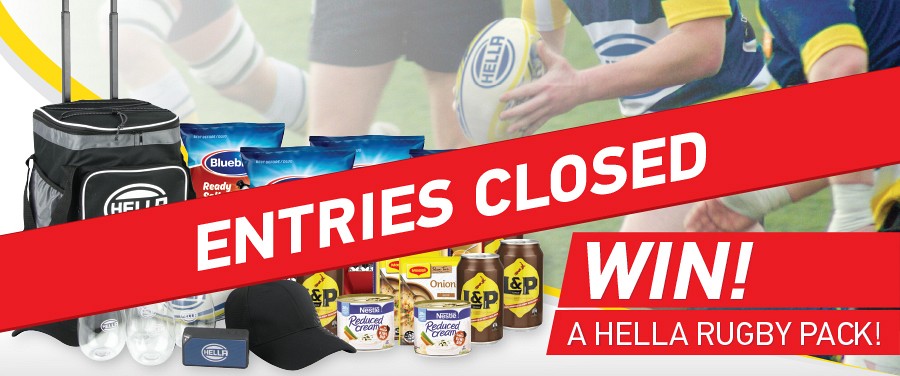 Rugby fever has taken over the world right now so we are offering you the chance to win a limited edition HELLA Rugby Supporters Pack!

Simply select the team you think will win the World Cup 2019. All correct entries go into the draw to WIN 1 of 5 prize packs.



THE PRIZE PACK INCLUDES:

• HELLA Cooler Trolley
• HELLA Bluetooth Speaker
• Maggi packet onion soup x2
• HELLA plastic stemless glasses (pack of 4)

• HELLA Rugby Ball
• 18 pack of L&P cans
• Nestle reduced cream x2


• Silver Fern Cap x2
• Bluebird potato chips x4
• Whittakers chocolate x2


Competition runs from Thursday 17th October until Friday 25th October 2019.
Winners will be drawn on Monday 4th November 2019.